Finally after some years we play in the Baroeg again. Through the years we saw many bands in this venue and had often a really good time. Tonight we play again with Lovelorn dolls. This time no problems with the van, although the Lovelorn Dolls are stuck in a hugh traffic jam. So we kept our fingers crossed that they could be here on time.. and they did... So we are ready to have a really good time on stage...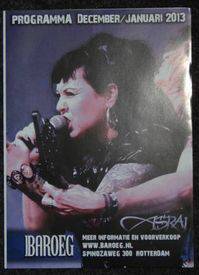 Photos by Don Bakhuijzen, John Richard and Rebecca de Lange, .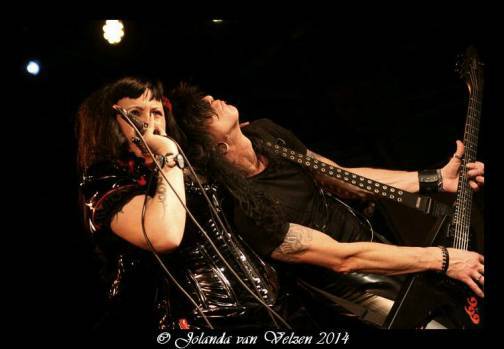 A gig at the first edition of Gothic Castle Die Dunkele Sommernacht.
At Burg Satzvey, a very cozy castle. With the righ atmosphere for a Gothic event
Some good international Gothic rock bands in Germany, were they know how to organize a good party. With a gothic market, nice food. Spend the night in a hotel, ...so time to party,
an offer we couldn't refuse…. always a pleasure to play in Germany.
After a good trip we arrived at the Castle, first pick up the key of the hotel.... so we were ready to enjoy the rest of the day. All the other bands were tight on sceduale. So out of the van, and getting ready for the soundcheck...... Before the show there was still time for a great dinner backstage.... a very good start of this event
Setlist
. Ghost
. Angel
. Touch in the Dark
. Stay with me
. Stone Cold
. Overworld
. Sour Ground
. Shadows
It was awesome to see the Dutch , Belgium and the French fans in the German audiance....
After the show there was a siging session at the merchstand, time for meet and greet
After the show and the meet and great it was time to enjoy the rest of Die Dunkele Sommernacht.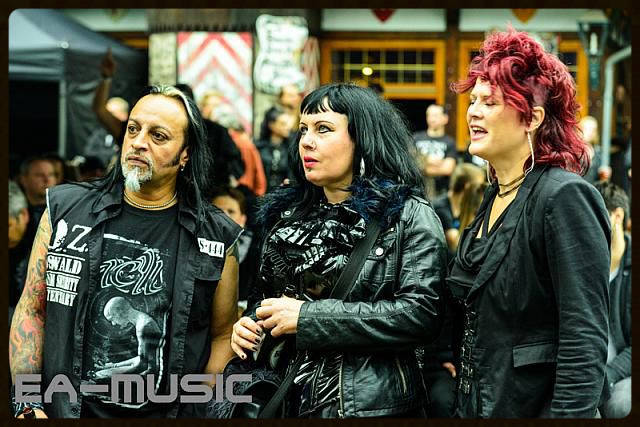 We would like to thank everybody who made this Event to a succes, specially Sibylle, the merch girls, Ralf, Robin ofcourse and Stonemen for a good time.
From FemMe on tour to the first edition of FemMe the festival.... it's a prommesing strart, of one of Dutch Female fronted Festivals.
Setlist
. Ghost
. Angel
. Touch in the Dark
. Stay with me
. Stone Cold
. Overworld
. Sour Ground
. Shadows
1. La ventura – Cry
2. La Ventura – White crow
3. Revengin – Nine chains of sorrow
4. Revengin – Beyond the existence
5. Adeia – Inheritance
6. TheNAME – Image
7. TheNAME – Into my dream
8. Skeptical minds – Don't tell
9. Skeptical minds – Living in a movie
10. Asrai – Ghost
11. Asrai – Child
12. Asrai – Overworld
13. Izegrim – The legion
14. Izegrim – Fuck your glorious nation
15. Izegrim – World power or downfall
16. MaYaN – Bite the bullet
17. MaYaN – Faceless spies

The year after at the second edition of FemMe, Margriet was invited by
LoveLorn Dolls to joined them on stage for an unique duet.... Happy Valentine
Having fun doing the Metastasis interview